Gainesville Florida Restoration Services by Payne Construction Group. Whether it's water damage from a flood, fire damage or smoke damage, storm damage or mold damage, call the restoration experts at Gainesville Remodel. All of our restoration specialists are meticulous, with an attention to detail. We will quickly and efficiently evaluate your unique restoration needs, then restore your home or property to a pre-damage condition, so that you can get back to living your life worry-free.

Gainesville Florida Restoration Services
Water Damage – Water damage from flooding can be very destructive and costly. Which is why it's extremely important to begin the water restoration process as quickly as possible. To minimize water damage, it is necessary to start drying the floors, walls, and ceilings immediately. This includes all the flooring whether it's carpet, tile or wood. Gainesville Remodel will get to work quickly to diagnose the cause of the water damage and begin the restoration process.
Mold Remediation – Mold is not only unpleasant to look at, but it is also a severe health risk as well. In fact, certain types of mold can cause serious illnesses in both humans and pets. That's why being able to recognize if you have been exposed to mold contamination is important. Beyond the obvious of seeing mold damage in your home, you may not always be able to see mold contamination; but still, have mold in your home. If you are not sure, have a mold remediation specialist inspect your home for mold and learn to recognize the symptoms of mold exposure.
Symptoms of mold exposure can include:
Nasal and sinus congestion, runny nose.

Respiratory problems, such as wheezing and difficulty breathing, chest tightness.

Coughing.

Throat irritation.

Sneezing fits.

Itchy skin and red eyes
Fire Restoration – A fire can severely damage every room of your home in a matter of minutes. Since residual damage almost always exists after a fire; such as ash, soot, fire odor, and even water damage from extinguishing the fire, restoration involves a lot more than simply replacing burnt materials. Beyond the damage of the fire itself, the smoke smell from a fire can remain long after the fire has been extinguished.  Our fire restoration specialists use specialty equipment to dissolve the settled smoke remnants and remove the smoke odor.
Storm Damage – Living in Gainesville, we are all too familiar with how much damage a storm can cause. Damage from heavy rains, hail, wind damage, tree damage or even worse damage from a tornado or hurricane; can range from minor home repairs to damages amounting to a total loss of property. After storm damage, it's important to have a storm restoration specialist access the damage and make necessary repairs to your home and property. 
Gainesville Remodel has been providing Water Damage Restoration, Mold Remediation, Fire Restoration, and Storm Damage repairs and cleanup services for Gainesville Florida since 2004. If you are in need of any type of restoration or damage repairs, call 352-372-7784 and one of our restoration specialists will respond immediately to your restoration service request. You can also reach us by email by using our contact page.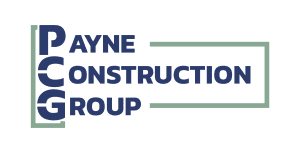 Insurance Claims Specialist
CGC 1527839 – State Certified General Contractor
MRSR – 96 – State Certified Mold Remediator
Gainesville Florida Restoration Services
Gainesville Remodel is a subsidiary of Payne Construction Group