STORM DAMAGE CLEANUP – At Payne Construction, we are prepared for Hurricanes, tropical storms, and tornadoes that come to the Alachua county area harming you and your property.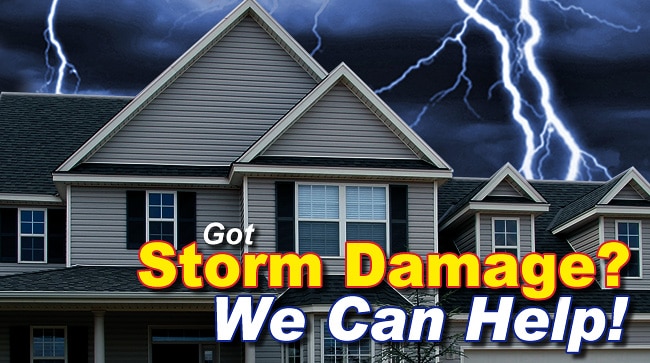 EMERGENCY HURRICANE – TROPICAL STORM SERVICES AND STORM DAMAGE CLEANUP & REPAIRS
Storm damage, fallen or falling trees in Gainesville is a common event when rain, high winds are present in North Central Florida!  These factors can harm even the healthiest of your trees, but if you have already overgrown or dying trees, they are more likely to not survive the damage. Even worse, the falling trees can hurt your property or your family or even fall on top of live power lines.
Downed power lines are extremely dangerous and or deadly.  We work with GRU & Clay Electric to handle storm damage or falling trees on power lines in our area.  Rather, you need someone with the expertise to safely address and remove the affected trees. After a storm passes, our expertise in tree removal is focused on minimizing damage to your home as well as doing it safely!
WHEN TREE OR STORM DISASTERS OCCUR, THE LAST THING YOU SHOULD WORRY ABOUT IS SAFETY & SECURITY
For over 20 years we have been working with insurance companies handling tree damage emergencies!
We will handle getting the tree off your structure with our CRANE SERVICES as well as BOARDUP, TARPING SERVICES, WATER MITIGATION SERVICES while keeping your dwelling and family safe and secure.
We handle your insurance claim from beginning to end with direct billing to your insurance company!
For tree-related emergencies, day or night, please contact our emergency services number TEXT OR CALL 352-554-0646