8 Budget-Friendly Ways to Remodel Your Gainesville Home – Today's guest blog is by Wayne Greenwald, P.C. The opinions expressed by the author in this and all guest blogs are not necessarily those of Gainesville Remodel.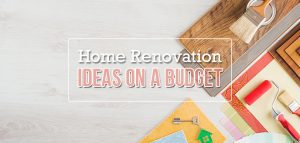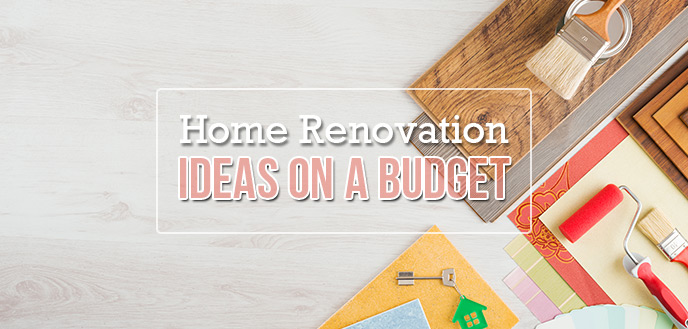 8 Budget-Friendly Ways to Remodel Your Gainesville Home
Your home is your comfort zone. It is a place where one should feel safe and relaxed. However, if the home you live in starts to feel unwelcoming and dreary, you need to fix that ASAP! The way your living space looks and feels has a significant impact on your mood and energy level. A bit of remodeling is necessary to spruce it up and actually make it feel like home. Here's how you can make that happen without being driven to the verge of filing bankruptcy:
1.      New Paint and Wallpaper
Fresh paint and vibrant wallpaper can solve most of your problems. Your house will look brand new after you have freshly painted the walls a color of your choice and added an accent wall decorated with pretty wallpaper and artwork. You can also give life to the kitchen by painting the cabinets a cool and upbeat shade like blue or green.
2.      Install Laminate or Vinyl Plank Flooring
If your home flooring is looking horrid and poses the risk of premises liability issues, it is time to update. You might assume that this kind of renovation is too expensive, though not necessarily. Laminated or vinyl planks are not only economical but also look awesome. They are easy to install over existing floors and are highly resistant to water damage. Cleaning and maintenance are quite easy as well.
3.      Stain and Varnish Wood
If your wooden doors, furniture, and woodwork are in bad shape, do not fret. You can restore the wood's vitality and luster for cheap – all you need is some wood stain and varnish. Look up video tutorials and do it yourself, or you could call in a professional if your budget allows.
4.      Add Mirrors, Subtract Junk
Modern homes are all about minimalism – less is more. If you want your place to look less stuffy or more contemporary, get rid of bulky furniture and other unnecessary articles. Sell old stuff and use the money to buy fewer and practical substitutes. Adding full-length framed mirrors to walls, doors, and cupboards is a clever and inexpensive way to make your home look spacious.
5.      Get a Stair Runner
Old stairs lose their traction, which can result in slip and fall injuries. While getting the stairs fixed or replaced is a rather costly affair, the issue can be fixed for less than a hundred bucks by installing a stair runner. The carpeted stairs will not only prevent falls but also add a luxurious vibe to your home's interior.
6.      Change up the Lighting
You can change up the atmosphere of your living space to a high degree by changing up the lighting. Invest in some elegant switchplates and dimmable light bulbs to give your home an effortless makeover. A few fancy fluorescent lamps in the corners emitting warm light look beautiful. Fairy lights and lava lamps are cool options too.
7.      Replace Old Curtains with Modern Blinds
If your room curtains look like they came from grandma's attic, they've got to go. You should donate them or repurpose them for something else. Modern blinds are increasingly compatible with the minimalist lifestyle and they look pretty chic. Vinyl and faux wood blinds are very affordable and have great aesthetic value.
8.      Replace Handles and Door Knobs
Replacing rusty brass knobs and handles is another budget-friendly technique to modernize your home. The shiny new adornments appear classy and enhance functionality.