Home Remodeling Gainesville Florida – Elevate Your Living Space. If you're a homeowner in Gainesville Florida, you might be considering home remodeling to enhance your living space and create a haven that truly reflects your style and needs. Whether you're looking to update a single room or embark on a full-scale renovation, Gainesville offers a plethora of opportunities to transform your home. In this blog, we'll explore the benefits of home remodeling, highlight popular renovation ideas, and discuss the advantages of hiring professional remodeling services in Gainesville.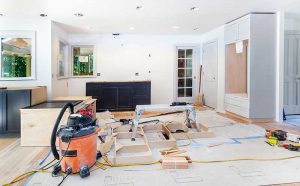 Home Remodeling Gainesville Florida – Elevate Your Living Space
Home remodeling is not just about giving your home a facelift; it's an investment in your comfort, convenience, and property value. Here are some compelling reasons to consider a home remodeling project:
Personalization: Your home should be a reflection of your personality and lifestyle. Remodeling allows you to tailor your living space to your preferences, making it uniquely yours.
Increased Property Value: Home renovations, especially in key areas like the kitchen and bathroom, can significantly increase your home's resale value, providing a good return on investment.
Energy Efficiency: Modern remodeling techniques and materials can improve energy efficiency, leading to reduced utility bills and a smaller environmental footprint.
Improved Functionality: By optimizing the layout and flow of your home, remodeling can enhance its functionality and make daily living more comfortable and efficient.
Enhanced Aesthetics: A well-designed renovation can breathe new life into your home, making it visually appealing and contemporary.
Home Remodeling Ideas
Kitchen Transformation: The heart of every home, the kitchen, deserves special attention. Consider upgrading your kitchen with modern appliances, sleek countertops, and stylish cabinetry. Open floor plans are also gaining popularity for a more spacious and inviting feel.
Bathroom Renovation: Turn your bathroom into a luxurious retreat by installing a spa-like shower, a standalone bathtub, and elegant fixtures. Thoughtful storage solutions can help keep the space organized and clutter-free.
Outdoor Living Spaces: Gainesville's mild climate makes it perfect for enjoying the outdoors. Create a beautiful patio, deck, or screened-in porch where you can relax, entertain guests, and connect with nature.
Home Office Conversion: With remote work becoming increasingly common, transforming a spare room or underutilized space into a functional home office is a practical remodeling idea.
Energy-Efficient Upgrades: Incorporate eco-friendly elements into your remodeling project, such as energy-efficient windows, LED lighting, and smart home technologies.
The Value of Professional Remodeling Services
While DIY projects can be fun and cost-effective for minor improvements, larger remodeling projects demand the expertise of professionals.
Here are some benefits of hiring a reputable remodeling service in Gainesville:
Expertise and Experience: Professional remodelers possess the skills and knowledge needed to execute your vision effectively, ensuring high-quality results.
Access to Resources: Established remodeling companies have access to a network of suppliers and contractors, making it easier to source top-notch materials and labor.
Code Compliance: Remodeling experts are well-versed in local building codes and regulations, ensuring that your project meets all legal requirements.
Time and Cost Efficiency: Professionals can efficiently manage your project, saving you time and potential costly mistakes.
Design Assistance: Many remodeling services offer design consultation, helping you refine your ideas and create a cohesive plan for your home transformation.
Home remodeling in Gainesville, Florida, offers homeowners an exciting opportunity to revitalize their living spaces and improve their quality of life. Whether you dream of a modern kitchen, a serene bathroom, or a stylish outdoor retreat, professional remodeling services from Gainesville Remodel can turn your vision into reality. So, take the leap, and embark on a transformative journey to elevate your Gainesville home into a space that perfectly complements your lifestyle and preferences. Happy remodeling!