Effective ways of remodeling a living room – The opinions expressed by the guest author in this and all guest blogs are not necessarily those of Payne Construction Group.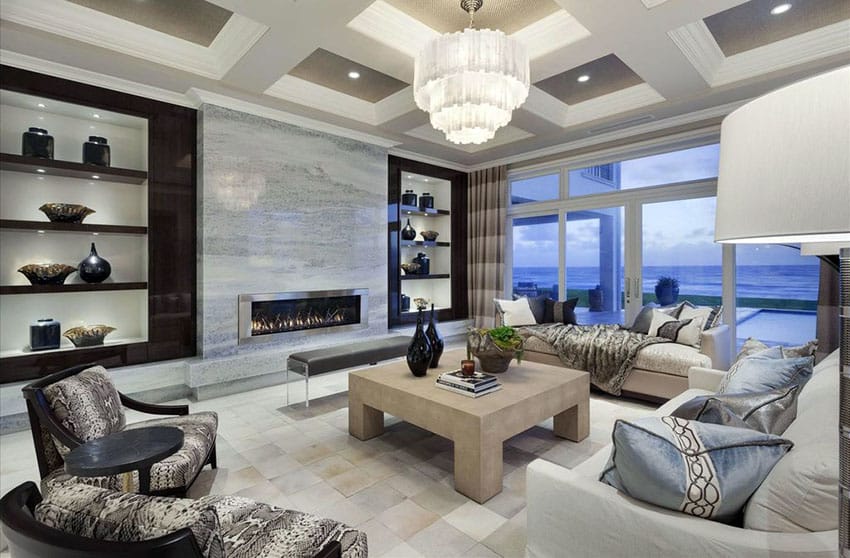 Effective Ways of Remodeling a Living Room
Living in an old home? Looking for creative and innovative ideas for your real estate remodeling? Here are some creative and helping tips for your living room remodeling:
To create the open concept layout you've always envisioned, knocking down a wall in your living room is one of the most dramatic living room remodeling techniques. But tearing down a wall is also one of the priciest and most time-consuming methods to renovate a space. There are several things to consider, the most crucial of which is whether the wall you intend to demolish is load-bearing. In order to remove a load-bearing wall, a support beam must be added. Depending on the intricacy, an engineer may be needed. Hire a specialist to perform an assessment if you are unsure whether a wall is structural.
The living room floor is a much-used thing, and with time, the deterioration caused by frequent use will become visible. If you rent the tools and perform the job yourself, renovating wooden floors is a reasonably affordable project. Choosing to buy from a bargain retailer and do the work yourself will also help you save money if you have tile or laminate flooring. It's a good idea to completely replace your floor if it is outdated and beyond repair. Choose a floor that complements the rest of your home as flooring types vary widely.
Modernizing your living room lighting may make a significant difference in the appearance of your house, even if it is less drastic than tearing down walls or installing new flooring. Recessed lights, also known as pot lights, high hat lights, or can lights, are more energy-efficient than standard bulbs and often have a longer lifespan. You may also add accent lights, like this picture frame lamp, which can give your living area atmosphere and a focal point. Lighting aids in increasing the beauty of the room along with it helps to illuminate the room hence saving us from any slip or fall accident over any object or the floor and saving us from any personal injury.
Consider replacing any outdated furniture, carpets, and artwork before demolishing a space. It will give your living room a unique identity. If your present living room functions perfectly, consider adding a splash of color with a painting or a bold-colored couch. Avoid terrible decorating practices that will not stand out if you decide to change your design and even make it look weird.
Old windows look better but not in a good manner. In comparison to outdated, draughty windows, window replacements look fantastic and may insulate your home considerably more effectively. Your budget will enjoy the decreased energy expenditures from new windows in both the winter and the summer. In terms of resale value, they also offer a fantastic return on investment.
Changing the paint or new paint:
You don't have to paint simply the walls of your living room. Space may be completely changed with a new coat of paint on the baseboards or ceiling trim. If you don't want to spend a lot of time or money, painting trim is also far easier than painting a whole room.