House Flipping Your Way to a Degree and Paying for College – The Ins and Outs of Home Renovation – The opinions expressed by the guest author in this and all guest blogs are not necessarily those of Payne Construction Group.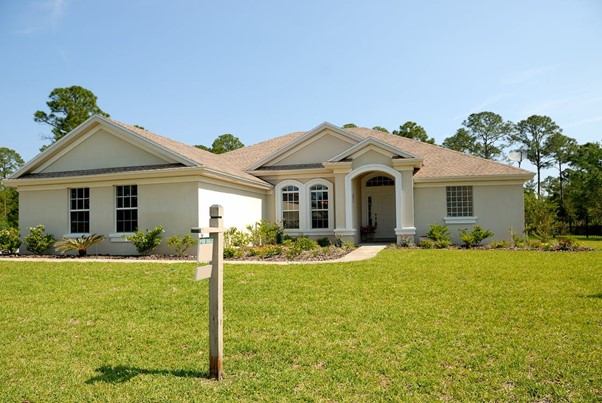 House Flipping Your Way to a Degree and Paying for College
Going back to school as an adult can be a significant challenge. Not only do you have to worry about juggling classes, work, and family life, but you also have to figure out how to pay for it. If you've got handyman skills, one great way to cover the cost of tuition is through house flipping — buying a fixer-upper home and renovating it to sell it for a profit. It may seem intimidating at first, but with the right knowledge and resources, anyone can become a successful house flipper.
When making renovations to prepare your home for selling, trust the experts at Gainesville Restoration & Remodeling for superior service.
Find the Right House
The first step in house flipping is to find the right home. Look for properties that are in need of repairs and have the potential for a decent return on investment. To avoid getting into a bad investment, extensively research the area and the home before making a commitment. Making sure that the house won't become a money pit is one key to success.
Verify Zoning Rules
Before beginning any renovations on your fixer-upper, make sure to check local zoning laws. This gives you a better idea of the types of projects that can be undertaken and which permits may be necessary. Doing this ahead of time will save you future headaches. Researching these regulations thoroughly is essential for the success of your house-flipping project.
Recognize When to DIY and When You Need a Pro
Renovations require different levels of expertise. Some tasks can be done by yourself with assistance from friends and family, while others should be completed by professionals. Knowing when it's best to do the job yourself or call in experts is essential for saving time and money. For example, painting, swapping light fixtures, refinishing wood floors, and wallpapering are all tasks that are easy to DIY. When it comes to plumbing, electrical, or HVAC work, most of these tasks are best left to the experts.
Create a Timeline and Goals
Staying organized is a key part of taking on a successful house-flipping project. Being organized can help you track progress, plan for the next steps, anticipate possible problems, and stay within your budget. By keeping everything in order, you can ensure that the project runs smoothly and efficiently, avoiding unexpected delays or unnecessary costs. Plus, having an organized approach to house flipping can make it easier to delegate tasks and coordinate with contractors and other professionals.
Spring for New Appliances
Replacing the appliances when you start a house-flipping project is a wise move. Not only will it help you save money by avoiding costly repairs that can arise with older appliances, but it will also make your flip more attractive to potential buyers. You'll likely recoup most of your investment when the time comes to sell. And having modern appliances in a new home adds another layer of appeal that can help you realize a higher sale price than if you left them as-is.
Give the House a Deep Clean
Another great way to save money when flipping a house is to deep clean it yourself instead of hiring professional cleaners or maid services. Cleaning up dust bunnies from corners or scrubbing bathrooms may not sound glamorous, but doing so shows potential buyers that the home has been taken care of, which could lead them to make an offer quicker than expected.
Build a Website to Attract Buyers
When it comes to selling a house you're flipping, having a website can be an invaluable asset. Potential buyers will be able to easily access information about the house and will be able to explore your fantastic renovations and updates in more detail than they could with just a listing. Building up a website also gives you a platform to offer potential buyers incentives, provide contact information and showcase any relevant documents such as repair records or architectural plans. Having a website conveys professionalism and allows potential buyers to see exactly why your house is the one for them.
To make the site more appealing,  consider designing infographics with the help of an infographic maker. This free tool has an extensive library of fonts, designs, colors, and images to make this an easy task that pays off.
Flipping a house is a pretty significant undertaking, but with the right preparation, anyone can learn to be a successful house flipper. Taking the necessary steps and doing your research ahead of time can make the process much more manageable and also help you pay college tuition fees over time. With a little planning and research, you'll find that house flipping is not only possible but enjoyable and profitable as well.
House Flipping Your Way to a Degree and Paying for College