Florida Garage Door Security: 8 Expert Tips to Avoid Break-ins – The opinions expressed by the guest author in this and all guest blogs are not necessarily those of Gainesville Remodel.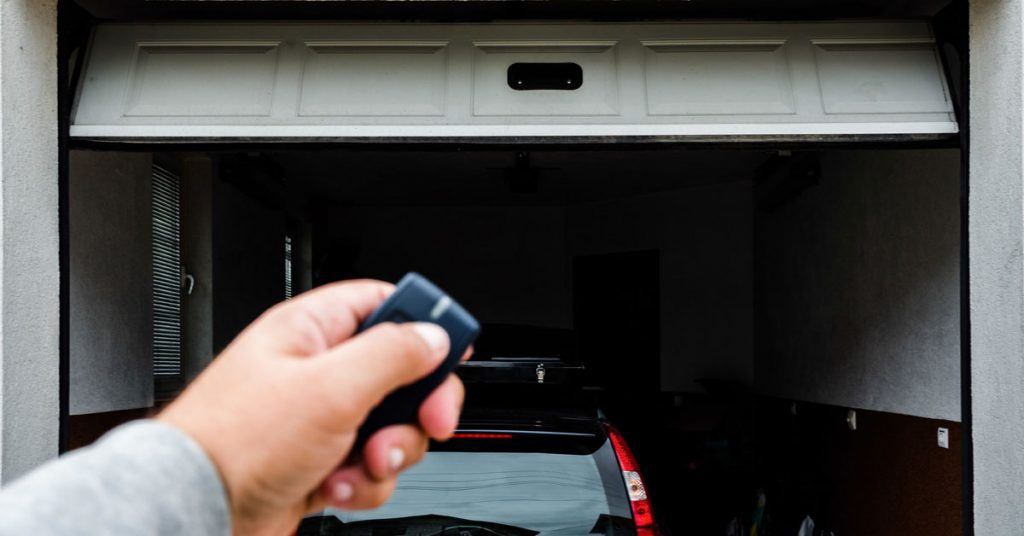 Florida Garage Door Security: 8 Expert Tips to Avoid Break-ins
Your garage is more than just a space to park your car — it's a storage area for valuable items and equipment that you want to keep safe. Unfortunately, garages are also a prime target for burglars and intruders, making it crucial to take the necessary steps to secure your garage and prevent break-ins.
In this article, we'll provide expert tips to help you secure your garage and avoid becoming a victim of theft or home invasion. We'll cover everything you need to know to make your garage a safe and protected space.
So whether you're planning a new garage door installation or looking to upgrade your existing security measures, this guide will provide you with everything you need to know to keep your garage safe and secure.
1.  Choose a Sturdy Garage Door
The first line of defense for your garage is a sturdy and robust garage door. Opt for a door made of durable materials such as steel or solid wood, which are difficult to break through. Reinforced doors with multiple layers offer enhanced security, making it harder for burglars to gain access.
2.  Install a Reliable Garage Door Opener
A garage door opener is a convenient device that lets you easily open and close your garage door. However, it's crucial to choose a reliable and secure opener. Look for models that use rolling code technology, which generates a new code each time the door is operated, making it nearly impossible for burglars to duplicate the code and gain unauthorized entry.
3.  Invest in a Comprehensive Security System
Consider investing in a comprehensive security system to ensure maximum protection for your garage. This can include features such as motion sensors, security cameras, and an alarm system. These components work together to detect any unauthorized activity and alert you immediately, giving you peace of mind and deterring potential burglars.
You can also lower your security risk for the rest of your home by having multiple cameras mounted in places to give you a wide range of vantage points around your house's perimeter.
4.  Secure the Garage Door When Open
Leaving your garage door open, even for a short period, can be an invitation for burglars. Always make sure to secure the door when it's open. You can use a padlock or a security bar to prevent the door from being lifted or forced open. This simple step can significantly reduce the risk of break-ins.
Garage door sensors are a valuable addition to your security system. It detects if the garage door is open or closed and alerts you if it's left open for an extended period. This feature can be especially useful when you're away from home, as it allows you to take immediate action and ensure the garage is secure.
Or better yet, do not leave your garage door open unattended at any time.
5.  Install Smart Garage Features
Smart garage technology offers advanced security features and convenient control over your garage. Consider installing features such as a smart garage door opener and motion sensor lights. These can be controlled remotely through a smartphone app, allowing you to monitor and control your garage's security even when you're away from home.
6.  Keep Your Garage Door Remote Secure
Don't leave your garage door remote in your car where it can be easily accessed by burglars. Treat it as you would your house keys, and keep it in a secure location.
Opt for a remote that can be integrated into your smartphone for added convenience and security. If that is not an option for you, you may also have a specific place, like a hanger or coat hanger, where you can hang or place your keys for easy access.
7.  Reinforce the Entry Door
If your garage has an entry door, it's essential to reinforce it to prevent unauthorized access. Install a deadbolt lock and reinforce the door frame with metal or security strike plates. This makes it much more difficult for burglars to kick in the door and gain entry to your garage.
Another thing you should be mindful of is maintenance. Once you notice you need garage door repairs like a broken locking mechanism or have doubts about its overall sturdiness, immediately have it serviced.
8.  Be Mindful of Your Surroundings
Lastly, always be aware of your surroundings and take precautions to make your garage less appealing to burglars. Keep windows covered, install patio shades, and close doors to prevent potential thieves from seeing inside. Avoid leaving valuable items on display in your garage, and ensure your garage door is always closed and secured when you're not using it.
Home Security Against Burglary
Securing your garage is vital to protect your belongings and maintain the overall security of your home. By following these expert tips, you can significantly reduce the risk of break-ins and ensure your garage remains safe and protected.
Choose a sturdy garage door, invest in a reliable security system, and utilize smart garage features. Stay vigilant, be mindful of your surroundings, and take proactive measures to secure your garage. Regular maintenance and repairs of your house's exterior should also be prioritized, as this helps your home's integrity.
With these precautions, you can enjoy peace of mind knowing your garage is well-protected.