Your Ultimate Guide for Choosing the Best AC Repair Service for Your Home – The opinions expressed by the guest author in this and all guest blogs are not necessarily those of Gainesville Remodel.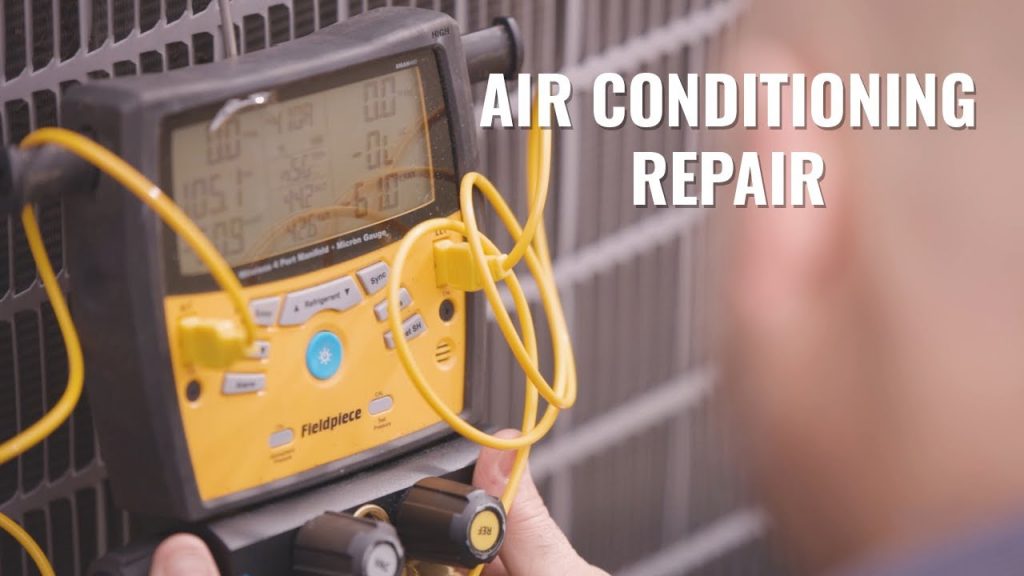 Your Ultimate Guide for Choosing the Best AC Repair Service for Your Home
Are you tired of melting away in the scorching heat of summer, desperately seeking refuge from the relentless sun? We've all experienced those sweaty days when our homes turn into saunas, and it's far from enjoyable. That's why having a reliable air conditioner is an absolute lifesaver for keeping your cool and staying comfortable. But what happens when your AC throws in the towel or becomes a hot air dispenser? That's where professional AC repair services step in to save the day!
In this article, we're diving headfirst into AC repair. We'll unravel the mysteries behind those perplexing questions and concerns you may have about air conditioning repair. But that's not all – we'll also reveal the hidden advantages of regular maintenance and how it can work wonders for your AC system. So grab yourself an ice-cold beverage, kick back, and let's embark on this exciting journey!
What's Included in Air Conditioning Services?
When it comes to your home AC, you need reliable air conditioning repair and maintenance services. Expert technicians diagnose and fix issues like strange noises, blowing hot air, or failure to turn on. They handle compressor, evaporator, condenser, and refrigerant problems.
Trusted HVAC companies provide routine maintenance to avoid malfunctions and prolong the lifespan of your unit. They check filters, airflow, and all components for optimal performance. Invest in professional maintenance to keep your system running smoothly and enjoy a cool and comfortable home. Trust the experts for AC service, maintenance, and new AC unit installations.
Why Should You Hire a Professional Air Conditioning Repair Service?
While it may be tempting to try DIY fixes or call a handyman when your AC isn't working correctly, hiring a professional AC repair or replacement is the best course of action. Here's why:
Expertise and Experience
AC repair experts possess the expertise and practical know-how to address different AC system problems. They undergo rigorous training and stay updated with the latest technologies and best practices in the industry. By trusting professionals, you can be confident they'll accurately diagnose the problem and provide effective solutions.
Time and Cost Efficiency
Attempting to repair your AC system without the necessary expertise can lead to more significant problems and costly repairs down the line. Professional AC repair services save you time and help prevent further damage to your unit. They have the right tools and equipment to do the job efficiently, ensuring your air conditioning system is back up and running quickly.
Safety and Warranty
AC repair technicians are well-versed in safety protocols and ensure that all repairs follow industry standards. Moreover, reputable repair companies often offer warranties for their services. If any issues arise after the repair, they will return and fix them at no additional cost to you, providing peace of mind and customer satisfaction.
When Should You Call for an AC Repair Technician?
Knowing when to call for HVAC repair is crucial in preventing further damage to your system and ensuring optimal performance of your energy storage solutions. Here are some signs that indicate it's time to pick up the phone and schedule a service call:
Insufficient Cooling: If your system is running, but your home still feels hot and stuffy, an underlying issue may need professional attention. They can diagnose the problem and restore your cooling system to its optimal performance.
Unusual Noises: Strange sounds coming from your air conditioning unit, such as grinding, squealing, or banging, are indicators that something is amiss. These noises could be due to a malfunctioning motor, loose parts, or other mechanical issues. Checking them by professional service technicians can prevent further damage and ensure your central air conditioning runs smoothly.
Frequent Cycling: Does your unit frequently turn on and off in short intervals? It may indicate an underlying problem that needs repair. A proficient technician can identify the problem and evaluate its relation to the thermostat, electrical components, or other relevant factors.
Lack of Airflow: If you notice weak or no airflow from your vents, it's a clear sign that your system needs attention. Clogged air filters, ductwork issues, or problems with the blower can cause this problem. An AC repair expert will diagnose the root cause and provide the necessary repairs to restore proper airflow.
Water Leaks: If you find water pooling around your AC unit or notice water leaks inside your home, it's crucial to address the issue promptly. Water leaks can indicate a clogged condensate drain, frozen evaporator coils, or other issues. Ignoring these problems can lead to mold growth and damage to your property.
How to Choose the Right AC Repair Service?
With numerous AC repair services available, choosing the right one can be overwhelming. For a trustworthy and respected company, take into account these key factors:
Experience and Expertise: Look for AC repair services with a proven track record and experienced technicians. They should have a deep understanding of various AC systems and the ability to diagnose and fix problems efficiently.
Licensing and Certifications: Verify that the company holds the licenses and certifications required by your state or locality. These credentials indicate that the technicians have undergone proper training and adhere to industry standards.
Customer Reviews and Testimonials: Check online reviews and testimonials from previous customers to gauge the reputation and reliability of the AC repair service. Positive feedback and high ratings are indicators of a trustworthy company.
Transparency and Pricing: A reputable AC repair service will provide transparent pricing and ensure you understand the costs involved before proceeding with any repairs. Avoid companies that have hidden fees or provide vague estimates.
Warranty and Satisfaction Guarantee: Choose a company that offers a warranty on their services and stands behind their work. A satisfaction guarantee demonstrates the company's commitment to providing excellent customer service.
In Summary
A dependable AC repair service ensures your home remains cool and comfortable, particularly in the hot summer. Whether you're facing a sudden breakdown or need regular maintenance to ensure optimal performance, professional AC repair services offer the expertise and experience necessary to diagnose and fix issues promptly. By choosing the right service, you can have peace of mind knowing that your air conditioning system is in good hands.
Remember these key points:
AC repair services offer a wide range of repairs and maintenance for your air conditioning system.
Hiring a professional AC repair service ensures expertise, time efficiency, and safety.
Insufficient cooling, unusual noises, frequent cycling, lack of airflow, and water leaks indicate the need for AC repair.
Choose a reputable AC repair service based on experience, licensing, customer reviews, transparent pricing, and warranty offerings.
Don't hesitate to contact a reliable AC repair service when you encounter issues with your air conditioning system. Stay cool and comfortable all summer long!
About the author
Shelby Bartz is the new Content Editor of Precision Air & Plumbing, a full-service HVAC, plumbing, and home performance contractor operating in Chandler, Arizona. Shelby is a devoted bookworm but when she isn't reading, you'll find her cruising around town with her beloved ginger husky, Maxxy.