Room Renovations Gainesville Florida – Revitalize Your Space. Many homeowners in Gainesville Florida take pride in their homes and are constantly looking for ways to improve their living spaces. Room renovations in Gainesville offer a fantastic opportunity to breathe new life into your home, whether you're seeking to update a single room or transform your entire living space. In this blog, we'll explore the exciting world of room renovations in Gainesville, highlighting popular trends and local experts who can help you achieve your renovation dreams.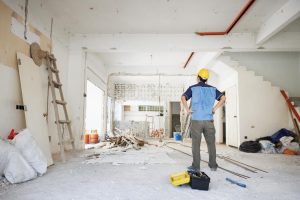 Room Renovations Gainesville Florida
Trendy Styles for Room Renovations in Gainesville
Coastal Elegance: Gainesville's proximity to the Gulf Coast and the Atlantic Ocean means that coastal-themed renovations are always in style. Incorporate soothing blues, light wood tones, and beachy decor elements to create a coastal retreat right in the heart of Gainesville.
Farmhouse Charm: Gainesville's charming suburban neighborhoods are the perfect backdrop for a farmhouse-inspired renovation. Think shiplap walls, rustic fixtures, and plenty of distressed wood for a cozy, timeless look.
Tropical Paradise: Embrace the Florida lifestyle with a tropical-inspired renovation. Incorporate lush greenery, vibrant colors, and rattan furniture to create a space that feels like a permanent vacation.
Mid-Century Modern: For those with a love for sleek lines and minimalistic design, mid-century modern renovations are a fantastic choice. Gainesville's eclectic community appreciates the timeless beauty of this style.
Industrial Chic: Industrial renovations are all about raw materials, exposed beams, and a modern, edgy look. This style can transform old spaces into trendy, urban-inspired rooms.
Why Renovate Your Rooms?
Room renovations aren't just about making your space look prettier; they offer numerous advantages for homeowners. Here are some compelling reasons why you might consider renovating your rooms:
Increased Property Value: A well-executed room renovation can significantly increase the value of your home. Whether you plan to sell in the future or not, it's a great investment in your property.
Improved Functionality: Sometimes, a room just doesn't serve its purpose efficiently. Renovations can help create a space that better suits your lifestyle.
Energy Efficiency: Renovations often involve updating windows, doors, insulation, and other elements that can enhance energy efficiency, saving you money in the long run.
Enhanced Aesthetics: Aesthetic improvements can make your home more visually appealing, making it a more enjoyable place to live.
Payne Construction: Your Trusted Partner
When it comes to room renovations in Gainesville, Payne Construction is the name you can trust. They offer a wide range of services to cater to your specific needs, from kitchen and bathroom remodels to basement and attic conversions. Here's why you should consider Payne Construction for your next renovation project:
Experience: With decades of experience in the industry, Payne Construction brings a wealth of knowledge to every project. They've handled a variety of renovation types and have the expertise to meet your unique requirements.
Customization: Payne Construction understands that every homeowner has a distinct vision for their space. They work closely with you to ensure your ideas and needs are incorporated into the renovation plans, resulting in a customized space that suits your preferences.
Quality Craftsmanship: Payne Construction prides itself on delivering high-quality workmanship. They use premium materials and employ skilled professionals to guarantee a renovation that stands the test of time.
Timely Completion: Timeliness is crucial in any renovation project. Payne Construction sets realistic timelines and adheres to them, ensuring your project is completed on schedule.
Competitive Pricing: While quality doesn't come cheap, Payne Construction offers competitive pricing to make room renovations in Gainesville accessible to a wide range of budgets.
Gainesville, Florida, is a city with a rich culture and diverse architecture, making it an exciting place for room renovations. Whether you're looking to embrace the coastal vibes, go farmhouse chic, or explore other trendy styles, Payne Construction in Gainesville Florida is ready to bring your renovation dreams to life. With the right team and a clear vision, you can revitalize your living space and create a beautiful, functional room that reflects your personal style and the charm of Gainesville.
If you're a homeowner in Gainesville, Florida, and you're looking to revamp your living space, look no further than Payne Construction for all your room renovation needs. Payne Construction is a trusted and experienced construction company that specializes in breathing new life into homes through expertly crafted room renovations.